Less than one week until the incredibly talented Jaye Robin Brown's GEORGIA PEACHES AND OTHER FORBIDDEN FRUIT is released! To celebrate, I'm giving away a copy!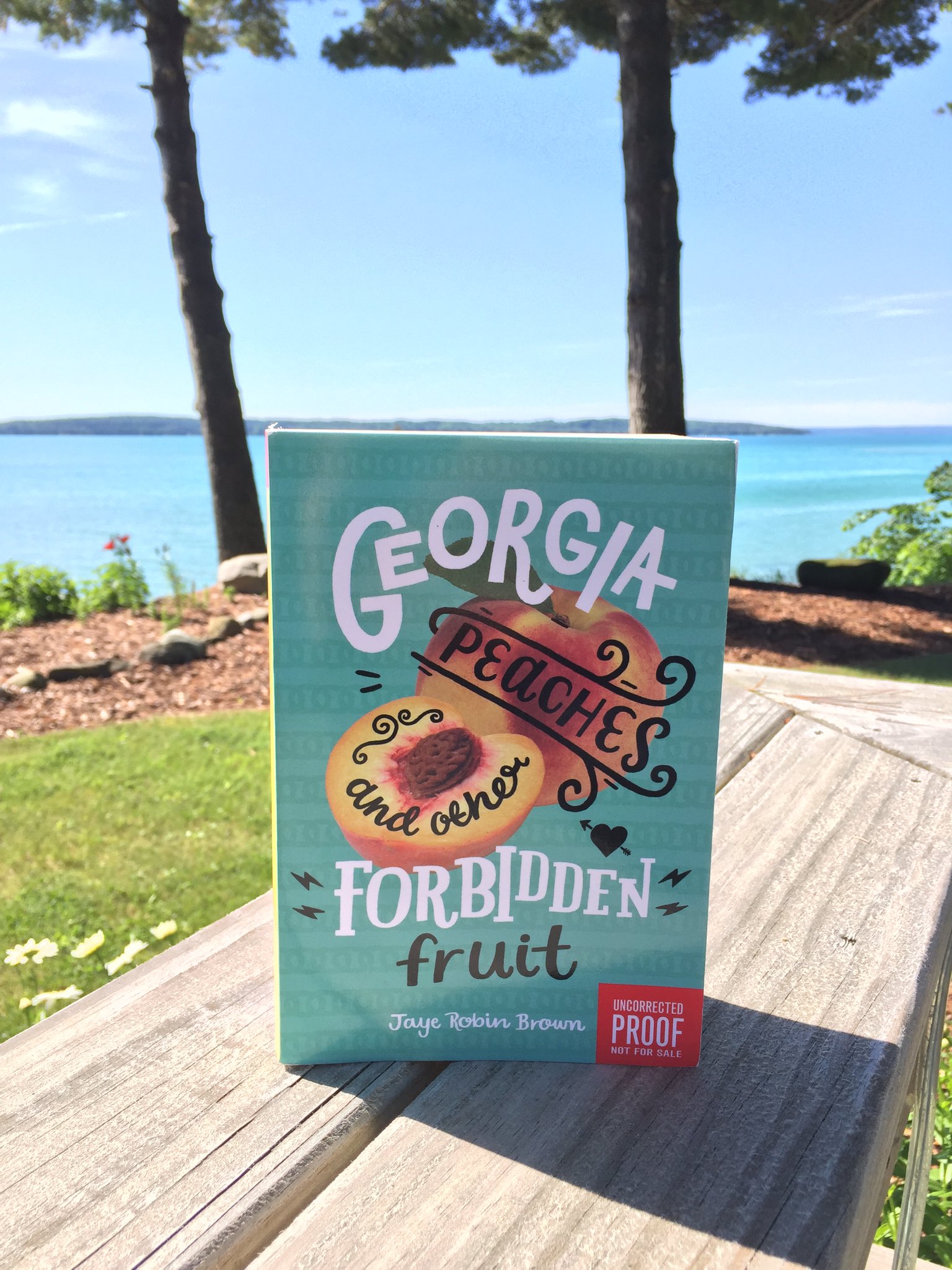 Joanna Gordon has been out and proud for years, but when her popular radio evangelist father remarries and decides to move all three of them from Atlanta to the more conservative Rome, Georgia, he asks Jo to do the impossible: to lie low for the rest of her senior year. And Jo reluctantly agrees.
Although it is (mostly) much easier for Jo to fit in as a straight girl, things get complicated when she meets Mary Carlson, the oh-so-tempting sister of her new friend at school. But Jo couldn't possibly think of breaking her promise to her dad. Even if she's starting to fall for the girl. Even if there's a chance Mary Carlson might be interested in her, too. Right?
Y'all, I absolutely
loved
this book. It's important and beautiful and completely un-put-down-able. It takes on religion, faith, and sexuality while still being funny and romantic and touching. The characters leap off the page. You will love spending time in Jo's world.
Here's how to enter to win:
a Rafflecopter giveaway
*Open to US (via Amazon) and International (via
Book Depository
). Winner will be notified on Monday, August 29.
Helpful Links:
Georgia Peaches... on Goodreads
Georgia Peaches... on Amazon
Jaye Robin Brown on Twitter
Jaye Robin Brown's Website
Thanks for playing! Good luck!